In October 2019 the Falkland Islands TV channel published a report on the proposed December 2019 FIG-financed doubling of satellite capacity to 400Mbit/s.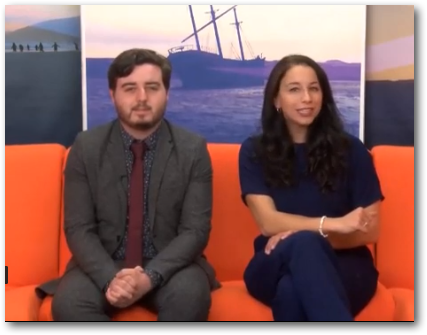 Kyle Knappett and Caroline Scott of FITV
This is that report by FITV's reporter, Tom Stockting.
Full details of this increase can be found in the Falkland Islands Government Executive Council (EXCO) paper 133/19P: Broadband Provision
I would like to thank FITV for permission to publish this report on OpenFalklands.
p.s. I will be visiting the islands again between November 14th and December 3rd. If anyone would like to meet with me while I'm there, please email on chris@gare.co.uk.